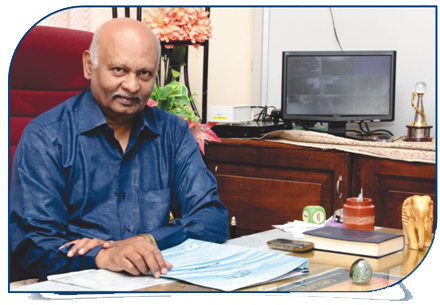 The CSI COLLEGE OF DENTAL SCIENCES AND RESEARCH is another feather on the crown of the Diocese of Madurai-Ramnad. We are blessed to have Rt. Rev. Dr. M. Joseph as our Bishop-Chairman who has initiated various new projects for the expansion of this institution. We are sure that with his continuous efforts we will spread our wings and attain peaks.
Our Dental College is situated at the heart of the busy Madurai City and the Christian Mission Hospital, attached to the Dental College, is healthy boon to the students of the Dental College.
The departments to the hospital are treating a lot of patients who have various problems, pertaining to the various branches of the Dental Sciences and we are pleased to treat them under one roof. The administration is keen to safeguard the varied interests of our students and in turn expects the best of performances by the Students.
I am extremely pleased with the faculty and the Staff of this College. They are fully qualified and highly efficient. I am sure they are the pillars of this institution and they will take our institution to greater heights.
I am sure that the vision of our mission – is to make the professional education – an affordable one to all equally and the benefit of the education should reach & serve the common people – even in the remote and rural areas.
Best wishes in His name,
Affectionately Yours,
Dr. A. Charles
Director